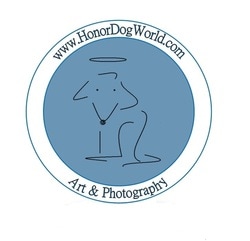 Pet Photography Gallery
---
The photography session fee is $150.00 and can take place outdoors at your pets favorite location. "The Golden Hour" (sunset/sunrise) are the best times for a photo session. The session fee is a onetime charge, and even if we don't capture the perfect photo of your dog, we can meet again at no charge, until the perfect image of your pet is captured. Currently we are only serving the St. Louis metro area or within 50 miles radius.
This is how it goes down!
It's really more of an experience than a shoot! The dog photo sessions take place out doors. I'm not talking about the backyard, unless you have or know of a backyard that happens to be acres of rolling hills with amazing views, a beautiful lake or views of sunrises and sunsets!
I have found that the best dog energy and smiles always occur outside, where the menagerie of scents riding in the breeze and the fluttering of life surrounding tickles the dogs' senses to the point of pure bliss. Photo op!
​
Whatever your dog enjoys, whether it be running full speed, jumping off a dock into a lake, chasing a tennis ball or soaring into the air to catch a frisbee, I will capture it! Maybe your dog simply loves to relax and zen out in the sunset! Perhaps your dog is more of a city slicker, so in this case a dog friendly cafe shoot or a trot down his favorite scenic street may be in order. Wherever your dog is at his best is where we want to be.

Just grab your dog, wipe the boogies from his eyes, the thinnest leash you can find and come on a photographic adventure with me! We will make art!
(Now taking orders!)
---
HDR Photography Gallery
Honor Dog World is now an approved vendor for Missouri State Agencies!
All original photographic artwork is for sale.
5X7 matted - $15.00 (2 for $25.00)
8X10 matted - $20.00 (2 for $33.00)
Details: Printed on quality Fuji Film and matted using all archival materials. Artist signature, date and description of photo on back for clean presentation.